CEO and Leadership Team Advising:
We help you to cast a vision, align your people for a common goal, create effective change and become a high performance organization, all in a people-centric way.
Consulting:
We work with you through Collaborative and OD (=Organizational Development) Consulting to accomplish significant positive change in your organization. We design and deliver our services in partnership with the clients believing that this shared commitment generates the desired change through breakthroughs in organization learning, continuous improvements and long-lasting solutions.
Coaching:
Our coaching is designed to assist those we coach to grow in their professional and personal development that will result in improved performance.
Keynote Speaking:
We provide inspiring keynote presentations for your company meetings (on site as well as off site) on a number of leadership and management topics in line with your needs.
Off-Site Meetings:
We help you to organize and facilitate your off-site meeting. Your people will be able to re-group, renew and re-commit to your team's or company's goals. Your people will come back to the workplace in an enthusiastic and re-energized mood as part of a strengthened team. Our customized off-site meetings can be conducted in one or several days.
Workshops and Trainings:
Our workshops and trainings can be designed for half a day, one day or two days. They can be also stretched in a number of modules over a period of time (8 – 12 weeks).
Our focus is on three areas: self leadership, team leadership, and organizational leadership.
Self Leadership:
Self-Leadership is all about knowing oneself and through this self-understanding leaders can steer themselves to be better. In today's rapidly changing work environment, self-leadership is crucial as the circumstances are creating leadership needs for flexibility, quick responses, creativeness, people and managerial skills. The self-leadership program is tailored to achieve just that.
Team Leadership:
Today there is an ever increasing need for high team performance and this can only be achieved when team members and team leadership are in harmony. Team leadership need to focus on learning to relate, connect, understand and lead team members. Yes, People Matter! can facilitate this transition and assist leaders to be a high performing Team Leader.
Organizational Leadership:
Leadership in an organization is affected by many factors. Organizational Leadership is used to improve these factors which includes motivating, improving and influencing business progress. At Yes, People Matter!, we facilitate Organizational Leadership to adapt to changes so as to help employees be willing followers of their leader because they want to as opposed to they have to. We will model positive leadership skills in communication and help bring about value based leadership.
Some of our flagship training programs and workshops are:
Stepping up to leadership:
Stepping Up To Leadership is a time phased program for up and coming leaders to enhance their self-confidence, be more people oriented, sharpen their leadership skills, improve attitude management and to communicate more effectively. These five drivers are interrelated and woven in becoming an understanding leader. The program is highly interactive when the program is facilitated and practiced after each session.
Building the high performance organization:
In this workshop, you will learn the key success factors for becoming a high performance organization. We open up a conversation that gets workshop participants on the same page so that they can start working on a common plan for your company to become high performing.
The 3 Ps: Purpose / Passion / Performance:
Purpose, passion and performance are the three key ingredients for enduring success. In this workshop, we start a process that will help you to find meaning in your life and to know what you are passionate about. If you are clear about your purpose and your passion, your performance and your personal satisfaction will rise.
Sustainable leadership:
In this workshop, you can learn about key success factors for sustainable leadership. You will be doing a key stakeholder analysis for your company and start developing a strategy and plans how to create value for your key stakeholders.
Engaging your employees:
In this workshop, you will learn how to create a connection between your employees and your company. We will share with you the key drivers for employee engagement and will help you to develop a road map to create a positive and engaging work environment in your organization.
John Maxwell Learning Systems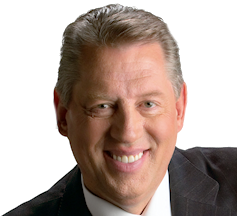 John C. Maxwell is an internationally recognized leadership expert, speaker, and author who has sold over 20 million books. His organizations have trained more than 2 million leaders worldwide. Each year he speaks to Fortune 500 companies, international government leaders, and organizations as diverse as the United States Military Academy at West Point and the National Football League. A New York Times, Wall Street Journal, and Business Week best-selling author, Maxwell was one of 25 authors and artists named to Amazon.com's 10th Anniversary Hall of Fame. Three of his books, The 21 Irrefutable Laws of Leadership, Developing the Leader Within You, and The 21 Indispensable Qualities of a Leader have each sold over a million copies.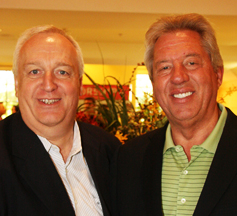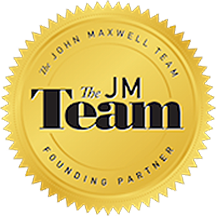 Heinz Landau is a John Maxwell Certified Coach, Teacher and Speaker.
We can offer you the five below stated training and learning systems: